About the session:
As a self-employed professional, pricing your services can be difficult. Nearly everyone wants help.
How do you know what to charge, especially if you're just starting out?
How do you know if you're charging too much or too little?
Should you be charging by the hour, by the day, or by the project?
What about retainers?
What is value pricing and how does it work?
What's the best way to talk with clients about rates?
Participate in this workshop and learn how to set your initial billing rate, the pros & cons of various pricing models, and do some informal benchmarking with your peers.
Format:
Interactive web workshop. Be prepared to participate by voice and/or video.
Duration: 90 minutes
About the facilitator: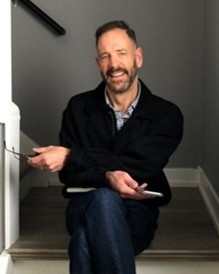 PICA's Mentor and Community Lead Dray Wharton has worked in consulting since 1995 and created his first independent consultancy in 1999. Since 2006, Dray has focused his organizational psychology practice on individuals and teams that are trying to 'up their game'. With a decade of service as an officer in the U.S. Air Force, roles as a COO and CEO, and his entrepreneurial career founding two successful startups, Dray is a seasoned executive with a wealth of experience he can apply to the business challenges solopreneurs face. You can keep track of Dray's musings about business, psychology, and the art of being a human on his professional Twitter account (@Wharton_Co) as well as on LinkedIn!