About the Session:
We all have goals and ambitions. In fact, most solopreneurs are over-achievers and may have too many goals, and certainly too much to do.
So what's the trick to achieving our biggest goals? That's what this free webinar/workshop is about!
In this one-hour working session, you'll visualize your ideal future, and then break down your top goals into manageable steps you can start taking right now. Bring a pen and paper and get ready to explore what you want your own future to look like.
PICA's Chief Advocate participated in this session and liked it so much, she asked Minda Zetlin to come do it for us. It will be time well spent; we promise! (That said, it's one of those things where attending it live will be dramatically better than watching the recording.)
As a special bonus, participants will get a free copy of Mindy's new book, Career Self-Care: Find Your Happiness, Success, and Fulfillment at Work. Just be sure to include your address when you sign up if this is your first PICA event. (If it's not your first PICA event, update your record by going to Member Area -> My Profile in the footer of any PICA webpage.)
Format: Although this will be set up as a free Zoom webinar, it will actually be conducted more like a workshop but without PICA's usual participant introductions.
About the facilitator: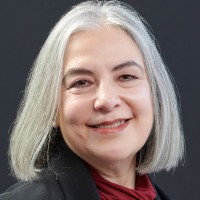 Minda Zetlin writes the highly popular "Laid-Back Leader" column at Inc.com and is a regular contributor to Business Insider, CNBC.com and CIO.com. She speaks and writes about productivity, confidence, mindfulness, and how to have a career you love without making yourself miserable. She is author or coauthor of several books, most recently Career Self-Care: Find Your Happiness, Success, and Fulfillment at Work. She's also a former president of the American Society of Journalists and Authors (ASJA). www.MindaZetlin.com