Resources
Business Insurance
Business Insurance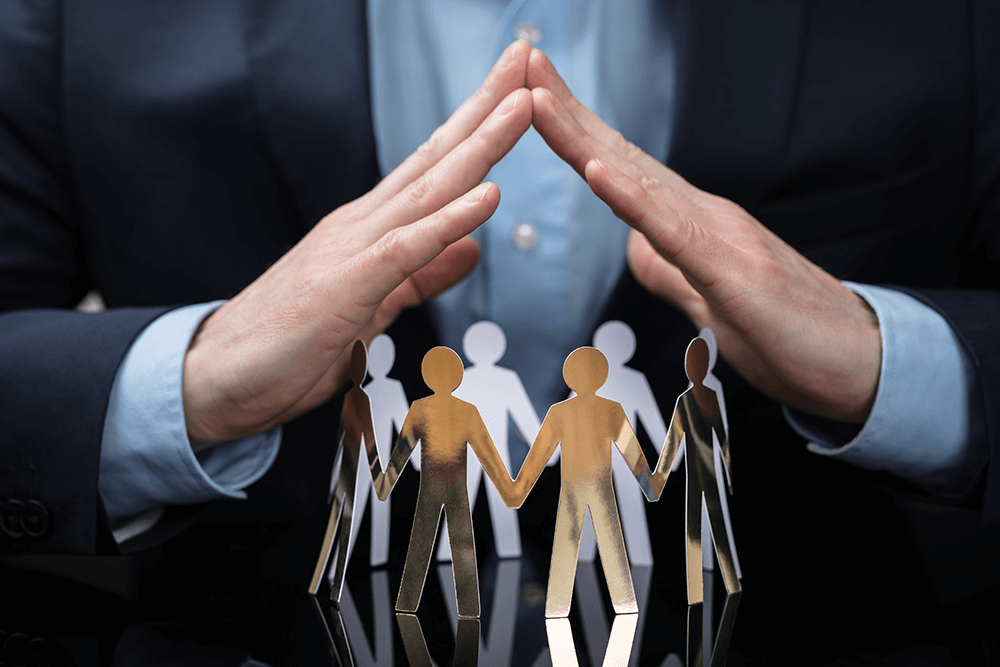 Although insurance can be one of the most confusing aspects of being in business, choosing the right type is extremely important, especially in our litigious society. A variety of factors make it confusing, among them deciding what's the right type to buy based on the kind of consulting you do and your risk tolerance.
It gets even more complicated when you overlay what a client is likely to require. Generally, the larger the client, the greater their requirements regarding insurance types and coverage amounts.
Striking a balance between your personal needs and common client requirements is an involved process and thus time consuming to figure out on your own. That's why PICA has teamed up with CoverWallet, a modern "insurtech" company reinventing how small businesses deal with commercial insurance. Their mission is to use state-of-the-art online technologies to save you money and simplify solving your small-business insurance needs. In addition to their easy, online tools, their staff in New York City will gladly answer your questions. We encourage you to check out what they offer.
In the meantime, the following chart summarizes the likelihood that you'll need a particular type of insurance. Below the chart are descriptions of the 10 most common types of commercial insurance for consultants.
What insurance is a self-employed consultant likely to need?
Although it might be tempting to cut costs by forgoing insurance, business experts like the Small Business Administration (SBA) highly recommend maintaining a business insurance policy. A few hundred dollars a year isn't much to pay for at least some protection and peace of mind.
The Ten Most Common Types of Insurance for Consultants
Professional Liability / Errors & Omissions (E&O)
This insurance is intended for businesses that offer advice to their clients, which is why it tops our list. It's designed to shield you from the high cost of a professional mistake –especially an error or omission – that leads to a client's financial loss. If your client contract contains any language related to indemnification or warranties, you should have E&O insurance to protect you from financial loss. Larger clients usually require at least $1 million per occurrence.
General Liability
This insurance protects your business against accidents that occur on your property, or if a physical product you sell hurts someone or damages their property. It also helps pay for lawsuit expenses if someone sues you for slander or copyright infringement. It's frequently sold in a package with property insurance. (See the next item.) At least $1 million of coverage is nearly always required by corporate clients.
Business Owners Policy (BOP)
Intended for small- to medium-sized businesses, a BOP combines elements of general liability insurance and commercial property insurance into one convenient – and usually less expensive – policy. This means any damage to your office building and contents would be covered in the event of a covered loss, such as a fire. Depending on the carrier, a BOP may include elements of crime insurance and employment practices liability insurance, or EPLI (see below). A BOP is not required by clients, but the general liability coverage usually is.
Umbrella Insurance
Umbrella liability can be a great solution for a business that needs more liability coverage than offered in their general liability, employer's liability, or auto liability plans. Umbrella coverage can be purchased as a standalone policy or bundled with a general liability policy. Think of it as backup insurance in case your other insurance isn't enough. Even if you have a personal liability policy, it may not cover your business endeavors. Occasionally clients request that you have this.
Hired & Non-Owned Auto
If your company hires vehicles or allows employees to borrow company vehicles for business purposes, you will need this insurance. It will cover claims of personal injury and property damage should something go wrong on the job. Many clients require this insurance as a standard item in their contracts, but sometimes they'll waive the requirement for consultants.
Workers Compensation
If a worker you have hired gets injured on the job and requires medical treatment, you'll be happy to have this insurance. This plan will also cover lost wages and services that help an employee recover and get back to work. It rarely, if ever, covers subcontractors. Larger clients often have it listed in their contracts but it's often negotiable, especially if you explain that you don't have employees, or that business-owners are usually excluded from the policy.
Cyber Liability
This insurance covers a company if there's a data breach in which sensitive customer information is leaked. These policies cover expenses, such as notification costs, credit monitoring, fines and penalties, defense costs, and loss resulting from identify theft. Larger clients are starting to require this, although sometimes they will waive it depending on the type of consulting you do.
Employee Benefits Liability
This plan covers an employer in the event of an errors or omissions claim from an employee regarding a benefits plan. Covered errors and omissions can include failure to advise an employee of benefits they are entitled to, failure to enroll an employee, and giving incorrect advice about benefits. Clients don't require this.
Employment Practices Liability Insurance (EPLI)
EPLI covers wrongful acts, such as wrongful termination, discrimination, sexual harassment and retaliation. This insurance may also protect your business from other employee-related claims, such as deprivation of a career opportunity, defamation, invasion of privacy, failure to promote, and negligent evaluation. Clients don't usually require this.
Special Events
If you are holding a special event, this insurance will cover claims of bodily injury, property damage, and provides coverage for any contractors you hire. While clients don't require this, if you're helping them organize a special event you may want to ask if they have their own coverage.
Other
There are various other, uncommon types of insurance you may want to consider, including disability, professional services (specific insurance to your type of consulting), commercial auto, commercial property, etc. You can find out more about them from our partner CoverWallet.

Cost
Insurance premiums cost anywhere from $300 per year to $1,500 or more based on the type of insurance, the coverage limits, and the deductible. You can easily get quotes online from CoverWallet. Some carriers offer monthly pay plans which can help smooth out cash flow.
To find out even more about small-business insurance or to get an insurance checkup, use the CoverWallet website or speak with one of their representatives.